Welcome to Clear Direction Services
Therapy, Career Services & Coaching Near Glendale, West Allis, Greenfield, & Milwaukee, WI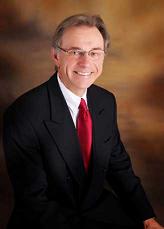 Professional and Personal Background
Frank Urtz is a licensed psychologist who provides comprehensive evaluation, testing, treatment and consulting services for psychological, vocational and health-related concerns. Frank's clinical practice emphasizes psychological services for stress-related conditions, chronic illness and pain, anxiety, trauma, substance abuse, anger and depression as well as school performance problems, marital concerns, and other life adjustment issues. His psychotherapy practices utilizes cognitive-behavioral and psychodynamic approaches to treatment as well as hypnotherapy for some conditions.
His vocational practice involves treating work-related problems, including job loss and transition, dual career couples issues, work stress and work performance problems as well as the psychological and vocational aspects of work injuries. In addition, he provides professional and life coaching to individuals and consults with organizations regarding workplace problems. Dr. Urtz provides these services for adolescents, adults, couples, families, and organizations.
In addition, Dr. Urtz serves as an Adjunct Associate Professor in Marquette University's School of Dentistry where he teaches health psychology, anxiety and pain management as well as communication skills to dental students. Frank worked previously in university counseling centers, community mental health centers, occupational rehabilitation clinics and psychiatric hospitals.
Education and Research
Frank obtained his Master and Doctoral degrees from Ohio State University and he is a longstanding member of the National Register of Health Service Providers in Psychology. His past research projects involved the examination of vocational choice and satisfaction as well as issues related to stress, anxiety and academic performance.
Locations and Hours
Dr. Urtz offers daytime and some evening appointments at his private offices. Click here for a list of locations and e-mail contact.
(414) 332-3390